We are pleased to announce that Andrew Ellis has joined our team as UK Managing Director, and he is now setting up our office in Immingham.
Andrew is an experienced Senior Manager having worked in the shipping industry for over 30 years. He knows the UK market, through responsibility for UK Operations, sales and Management. He is specialized in the Short Sea shipping area, with background both from Short and Deep Sea Markets.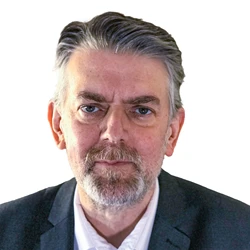 "In order to drive forward the modal shift to containerised cargo, we are creating consistent, sustainable, logistics solutions - tailored to satisfy both the current and the future requirements of our customers" says Andrew. Sea freight is a greener alternative compared to traditional road freight. Sea freight has also proven to be cost effective and Viasea represent a more reliable alternative, having been only been 4 hours late in 4 years.
The new office is located in Stallingborough by Immingham, and Andrew can be reached on phone + 44 7770 575655 or mail andrew.ellis@viasea.com